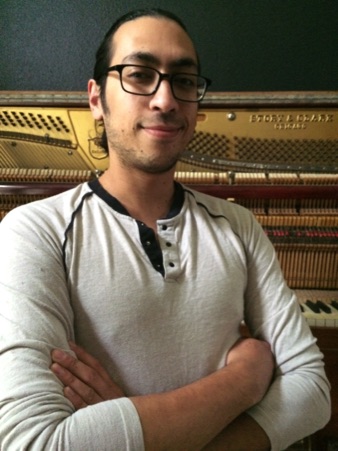 Nick Ghanbari is an apprentice piano technician for Ward & Probst, Inc. learning from founding members Elizabeth Ward and Dale Probst on how to tune, repair and service pianos and organs.  Nick is also an active Associate member of the Piano Technicians Guild.
Growing up playing classical piano since age 4, Nick also began playing guitar after high school and pursued a music career in college, studying everything from classical music, jazz theory, audio production and musical therapy before settling on a bachelors degree in music education from Midwestern State University.
After college Nick was a member of several touring musical acts traveling all over Texas, Oklahoma, and further, alongside recording and producing albums for said acts. Over the last few years, Nick has become owner of his studio, Flat 41 Music, where he teaches music lessons and works on other various musical projects.
Nick has had the good fortune of making music an integral part of his life. He is grateful for working for Ward & Probst and to provide quality musical instrument services.
Nick Ghanbari
PTG Associate
© Ward and Probst, Inc-1998-2015