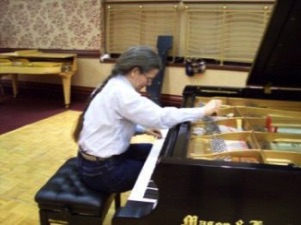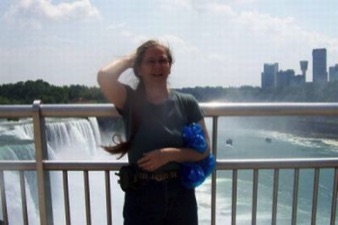 Elizabeth Ward is a native of Alexandria, Louisiana. She has been a member of the Piano Technicians Guild since 1975, the same year she began learning the craft at Grayson County College Dennison, Texas. She worked many years for Kelly Ward Piano & Organ Store as staff technician servicing pianos in the central Louisiana area. As store technician she received training from service departments of Steinway & Sons, Kimball International and the Yamaha International's famous "Little Red School House".
In 1984 Elizabeth was asked by Kimball International Piano Company to service all pianos, both Kimball and Bösendorfer concert grands provided for the 1984 Louisiana World Exposition in New Orleans. This proved to be a golden opportunity to increase her concert tuning skills and powers of concentration (sudden rain storms! tugboat horns! Calliopes!!)
She emigrated (it is a long way) to Wichita Falls, Texas in 1991 to become both bride and partner of Dale Probst, RPT.
Elizabeth is thankful to her father Kelly Ward, RPT who showed her the world's greatest profession. She is also grateful for the Piano Technicians Guild for the educational opportunities and fellowship which have so enriched her life.
Here is a link to a video interview with Elizabeth by the Oral History Project of the National Associtation of Music Merchants (NAAM).
© Ward and Probst, Inc-1998-2015