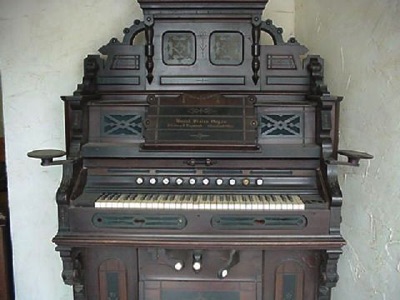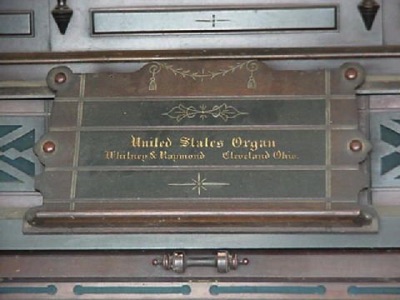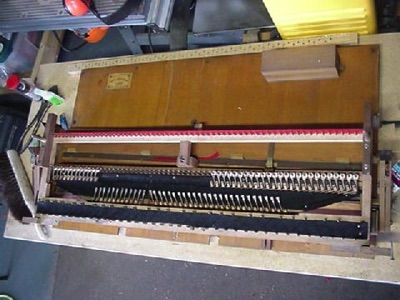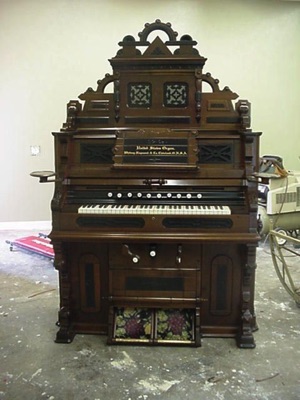 This instrument before restoration was unplayable and looking pretty sad. Stop faces and spindle caps were missing, the reed chest was split, pedal webbing gone, bellows cracked and many notes would not even sound when tested.
Music desk before restoration, showing the original decal which we were able to duplicate exactly.
View of finished project with new stop faces and spindle cap fabricated to replace missing ones. New bellows cloth and flap valves installed on the resevoir and exhausters in the wind supply. Reeds were cleaned, tuned and voiced. New webbing and period fabric was installed on the pump pedals. The stop action was refelted and repaired, and regulated. This organ was easy to play again!
Reed chest after refelting, repair of split upper deck, new gaskets and finish. Octave couplers were rebuilt and key couplers refurbished.
© Ward and Probst, Inc-1998-2014