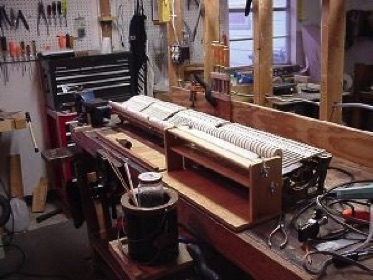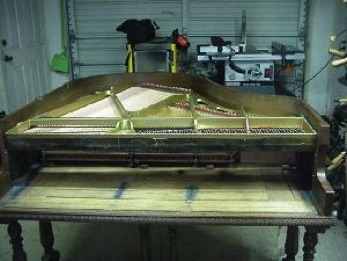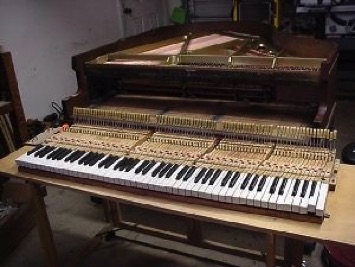 © Ward and Probst, Inc-1998-2014
This 1968 Everett Grand was damaged in a house fire in 2001. We repaired the case and touched up the finish, replaced hammers, hammershanks and flanges, keytops, key bushings and thoroughly reconditioned, cleaned and regulated the action.
The strings and tuning pins were replaced and the bass was rescaled for improved tonal response. The soundboard was refinished, the bridge repaired and the bridge pins were replaced.
Smoke and flames from fire can damage a piano severely. In this case we were able to restore the piano to good working order and make some improvements in the scaling in the bass. The piano is better now than it was and the customer is happy.