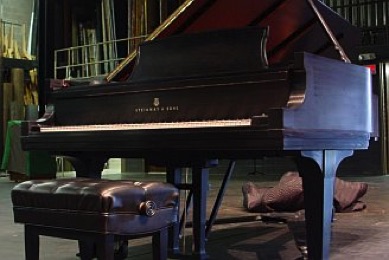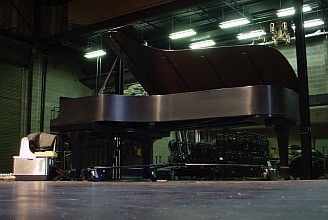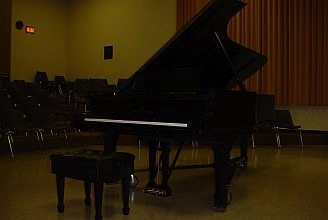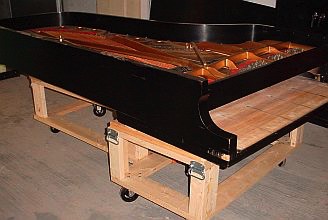 The old finish was completely removed, veneer repairs were made, a new hand rubbed ebony finish was applied and all brass parts were stripped, polished and finished.
One piano lives in the theater on stage and the other is in the music studio. It was great working with Norman and Charles on this project.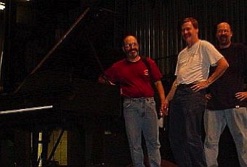 Pictured are, left to right, Dale Probst, RPT, Cameron University Technician Norman Cantrell, RPT, and Charles Lewis, superb finish techician!
We refinished these Steinway D grand pianos for Cameron University in 2004.The top pictures show some of the damage and wear the pianos endured in the collegiate setting.
© Ward and Probst, Inc-1998-2014