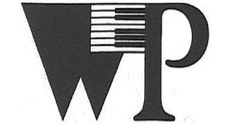 Now Offering Stanwood Precision TouchDesigntm
In our continuing quest for education, Dale completed the course work necessary to become the only licensed installer of the Precision TouchDesigntm system in Texas,Oklahoma, Louisiana, Arkansas and New Mexico. The 1911 Baldwin Grand (here) in our Restoration section was our first completed Precision TouchDesigntm action.
For additional information contact Dale Probst or Stanwood Piano Innovations.
Piano Tuning and Service
We still make house calls! With over fifty years of combined experience we deliver the finest piano quality piano services for your valued instrument. Please contact Elizabeth Ward to set up an appointment, or for more information.
Piano Restoration and Repair
We have been restoring vintage pianos for over thirty years and find the original workmanship and materials to be an inspiration. We offer all phases of restoration from case refinishing and refurbishment to action rebuilding, restringing, as well as pin block and sound board replacement. Our goal is to restore these irreplaceable instruments to the highest possible level. For more information please email Dale Probst with the make, serial number, type and size of your instrument.
Finish Repair
If your instrument's finish has been damaged in a move or wear and tear over the years, we offer finish touchup for almost all finishes including polyester, lacquer, varnish and others. Please contact us for details.
Electronic Organ Service and Repair
Ward & Probst, Inc. offers service on electric and electronic organs, including Hammond, Baldwin,Conn, Kimball, Thomas and other organs for churches and individuals. We are able to supply service and parts for most American made organs and some imported units. Please contact Dale Probst with the make and model of your instrument to set up an appointment or for more information.
Reed Organ Repair and Restoration
Vintage reed or "pump" organs can usually be repaired or restored to fine playing condition. We also offer case refinishing and restoration with the facilities to manufacture parts that are no longer available. Make a note of your organ brand and contact Dale Probst for more information.
Piano and Organ Moving
We care about your instrument and offer experienced, professional moving services for the Texoma area and beyond. If you value your instrument and want it moved with the least possible stress, contact Dale Probst for more information.
© Ward and Probst, Inc-1998-2015