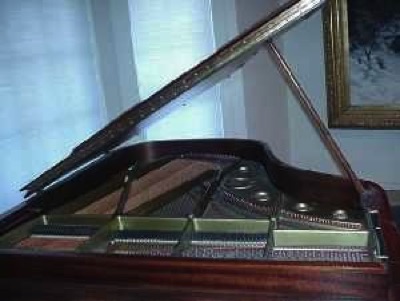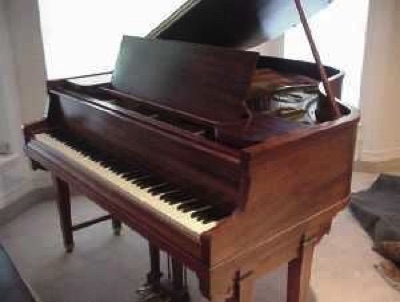 Originally built in 1923 by the Knabe Piano Company, the instrument had a delaminated pinblock, poor finish, split bridges and worn action.
We rebuilt this piano in 1988, replacing the pin block, refinishing the plate, soundboard and case, restringing with new tuning pins and strings, reconditioning the bridges and action.
These pictures were taken in October, 2003.
© Ward and Probst, Inc-1998-2014