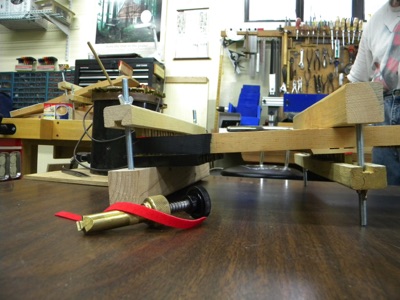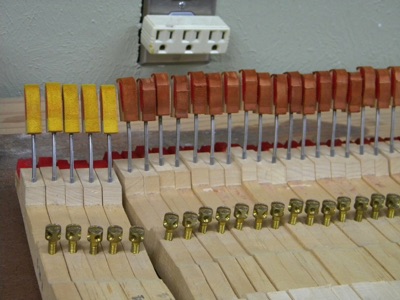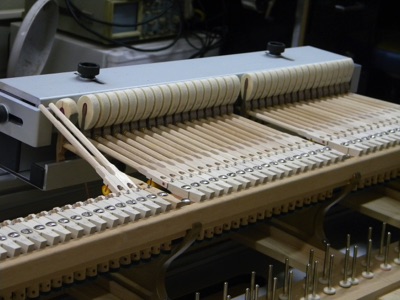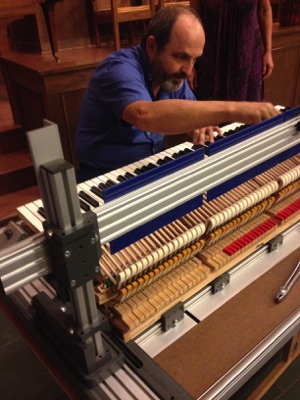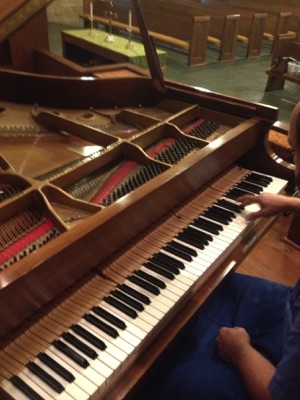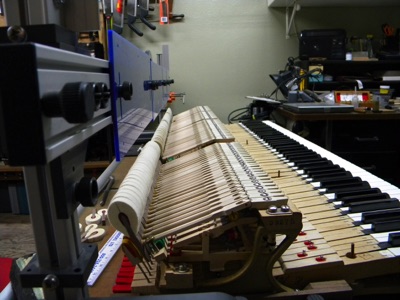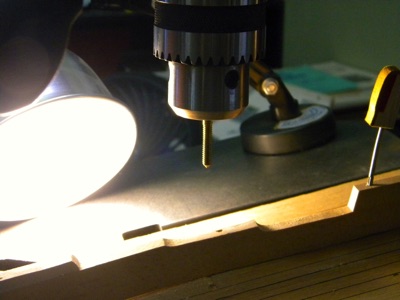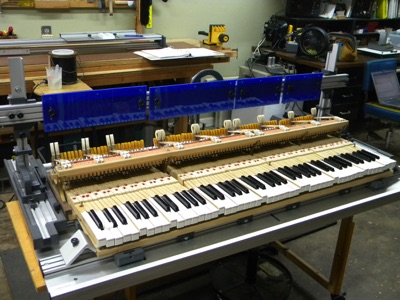 The action is ready to go and playing as soon as we install it. Some voicing, tuning and it is ready for Sunday.
We have done work for three Baldwin dealers in the area through the years. It is unusual in our experience but this action appeared to be set up incorrectly at the factory.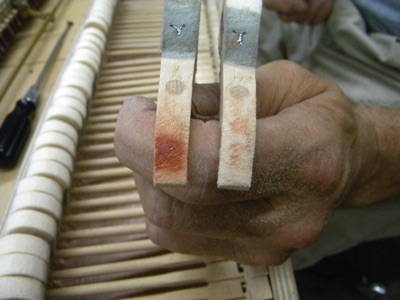 The hammer tails were so rough they actually sliced the back check buckskin in the picture above. New back checks were installed.
New key bushings are installed as part of the action overhaul and Precision TouchDesign™ installation.
Original capstans were polished and relocated at an angle for smooth balanced repetition and good leverage.
New Rosen hammers fit well and help to balance the action.
Hanging hammers with the Grandworks™ action station.
Hammers lined up and ready to regulate on the Grandworks™ regulation station. We took accurate measurements in the piano to be able to set the station to mimic the string plane.
Having the regulation station enables us to duplicate the keybed of the piano in our shop. This saves bringing the piano into the shop for action work and we are able to return to a piano that is stable.
© Ward and Probst, Inc-1998-2014