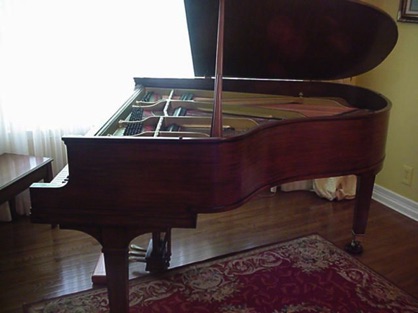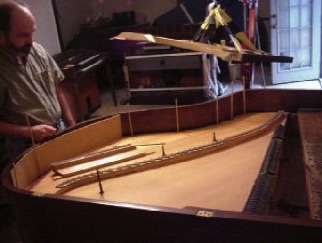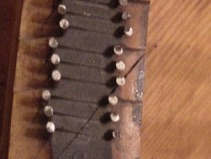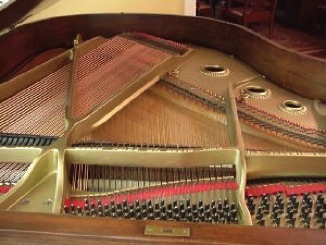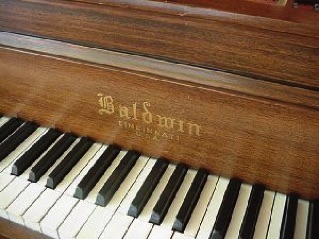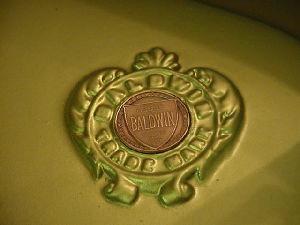 A new pin block was fabricated, the bridge was repaired, the plate refinished and the piano was restrung with new tuning pins and strings. The bass was rescaled and tonal response and the transition from plain wire to wound copper strings was much improved.
.
This 1942 Baldwin A Grand had a delaminated pin block and splits in the long bridge (see first two pictures).
It had been restrung in the 1970's, with larger tuning pins in the original block. Due to this work, the original pinblock failed to hold the tuning pins tightly and caused unstable tuning.
© Ward and Probst, Inc-1998-2014
Fortunately, we were able to salvage and restore the ivory and ebony keyboard and recondition the action. Today the piano holds tuning well, even though it resides beside a large window - it is a joy to play and service