1982 Bösendorfer 225 Grand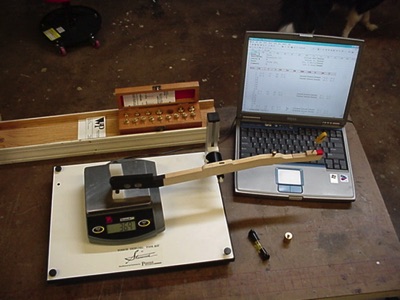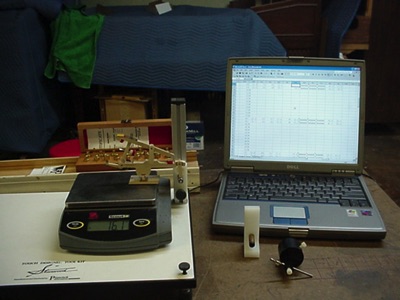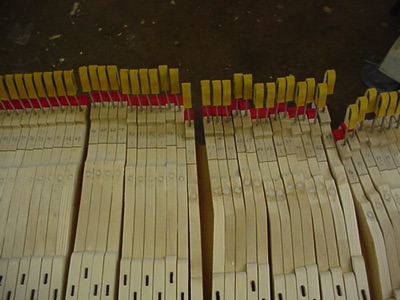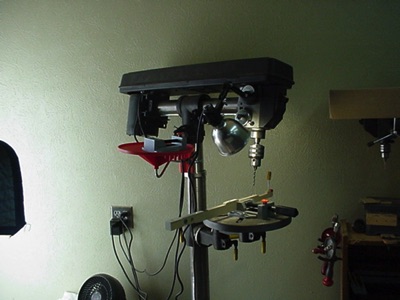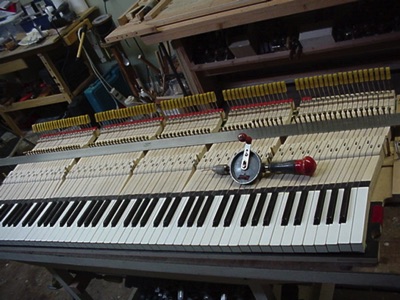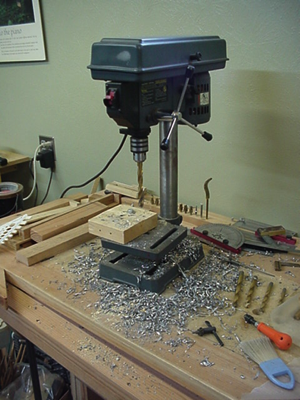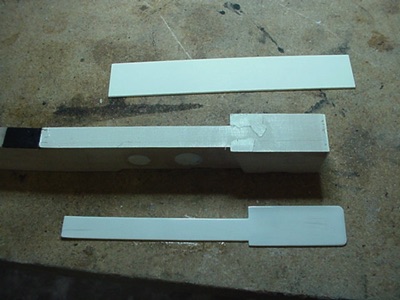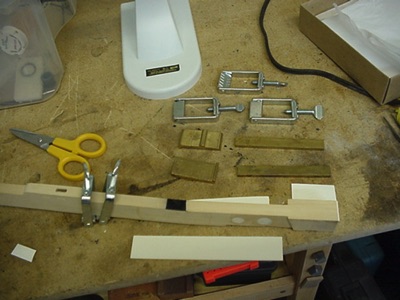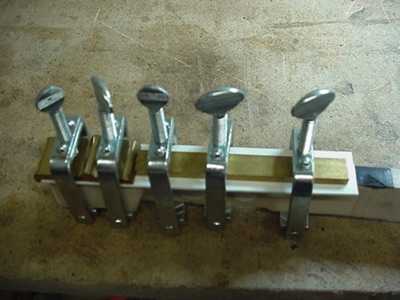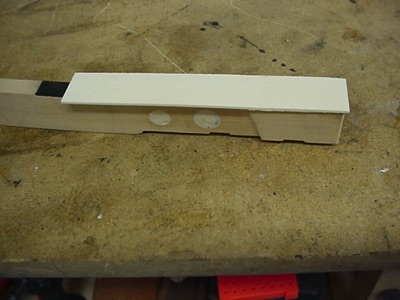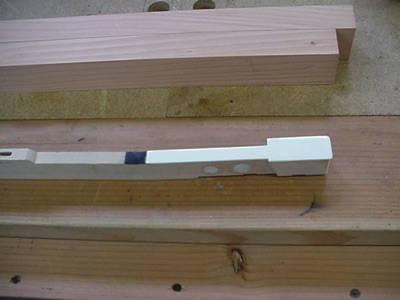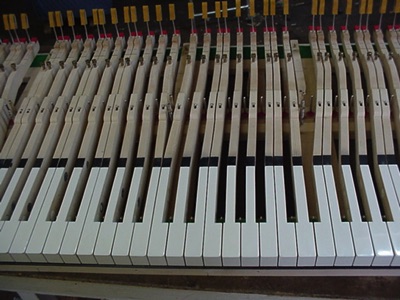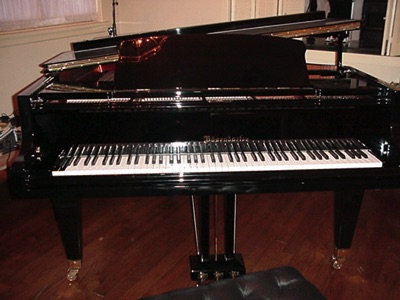 The owner had obtained this instrument from a bankrupt property on the Gulf where it had been subject to the ravages uncontrolled climate and assorted vermin. We were offered the job to rebuild it but our waiting list was too long for the owner. After being "rebuilt" by another technician it was brought to us with the complaint of heavy touch. The down weight was in excess of 90 grams in the bass, essentially unplayable for the normal hands.
We consulted with the owner and decided to install a Precision TouchDesign™. Our first task was to measure everything that was in the action. The owner had required the rebuilder use Bösendorfer parts but that did not guarantee the current parts would fit the older action.
Our measurements confirmed what we had found playing the piano- it was out of balance to an extraordinary degree.
After determining we needed to relocate the capstans, we pulled the capstans and plugged the holes.
We drilled pilot holes for the capstans at an angle first.
Next we installed the polished capstans in their new homes.
Removing old lead from the keys for the rebalanced action. Touch now runs from 51 grams down in the bass to 49 in the treble. Upweight is also improved and the action plays!
One of the one piece ivory tops was cracked due to extreme climate fluctuations so we obtained legal ivory to replace it.
Here we have removed the old ivory wafer and are in the process of installing the new wafer and ivory top.
Ivory clamps and heated cauls hold everything together.
Now to trim the ivory top to fit the key, a bit of business that is always a little scary.
The key finished up nicely and polished to match its neighbors.
Can you see which one was replaced?
Installing the action after the final regulation in the home at the piano.
A beautiful instrument is now playing well again and the customer is pleased, all is well!
Thanks to David Stanwood for all his help!
© Ward and Probst, Inc-1998-2015