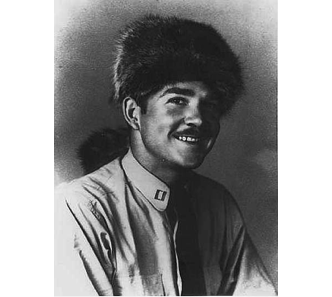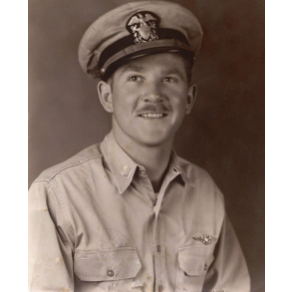 Letter upon receiving the Golden Hammer, the Piano Technicians Guild's highest honor, in 2001.
To the Awards Committee and all of PTG,
Thank you for the honor you have given me. To say what the Golden Hammer means is not an easy thing. With your kind permission I will try. The year was 1953 and I had a good job making $66 per week, a pregnant wife and two children and from all indications I would still be making $66 a week twenty years later. So why did I go into the piano tuning business? Desperation, sheer desperation, that's why.
I found out the going price for tuning was $7.50. Even my sixth grade math told me four pianos tuned in one day amounted to $30 and five days at $30 amounted to $150 a week. Of course, at that time I had never known anyone personally who had made $150 in a week but suspected there existed somewhere someone who had.
I bought an old upright for fifty bucks and "rebuilt it" between the living room floor and the kitchen table. Then practiced tuning and regulating nightly until I sorta got the hang of it. When the opportunity came I hung out my shingle. I'll never forget that first day as an Independent Piano Tuner. I made $32.50. Wow!
As can be expected, the world didn't beat a path to my door that first year and I thought it best to do some advertising. Classifieds being the cheapest, I tried them. "Piano Tuning, All Work Guaranteed, Free Estimates" the ad proclaimed for all the world to see, but damn few took the time to look. The thing about the ad that caught my eye was that it was sandwiched between two other ads, the first offering "Septic Tanks dug at reasonable rates" and the other offering "Septic tanks pumped CHEAP". Somehow this thing of being stuck between septic tank digging and septic tank cleaning got to me and I began to ponder.
Who are we, us piano tuners? Where do we fit in the scheme of things? What is our contribution to society? What does society expect of us?
When I first entered our profession I remember well on more than one occasion upon being introduced to strangers, the inevitable questions always followed. "Well, what do you do?" My answer was "I'm a piano tuner." More than once there were snickers and chuckles and remarks such as, "Come on now, you are putting me on." I don't know how you other old timers felt back in the dark ages but I can tell you my self esteem was at an all time low. It was sort of like working in a morgue because no one had the foggiest notion of what you were doing and some suspected there was really no reason to ever tune a piano. It was all a diabolical plot to milk their wallets.
But in spite of all that I found it to be a tremendously exciting and challenging experience. So, I'll never forget my first PTG meeting in Dallas in 1958. There must have been a hundred people there and everyone a piano tuner. Fantastic! Everyone willing to share and help. People like Charles Fredrick Stein, Raymond Feaster, Ulys Rogers, Bob & Layleth Qualls and Jessie & Marie Lyons. It was one of the most exciting times of my life. I'll always remember it was here that the mysteries of the drop screw were revealed fro the first time by Charlie Stein. Before that I had always been told it was a thing you left alone, as it was set at the factory. For the first time as a piano tuner I came home feeling like I was somebody. What I did really counted for something and that my work was a contribution to society and that possibly the piano technician rated a notch or two above the septic tank man.
Five years went by before my wife, Carroll, and I were able to go to another PTG meeting, this time in Houston in 1963. I met Aubrey Willis for the first time and Jim Burton WRVP sat in on the members at large meeting. The following year we went to the National in Chicago and that's where we met the man who has had a most profound influence on my life, Jess Cunningham. We left Chicago and returned straight home and founded the first PTG chapter to be consecrated in a bar room, the New Orleans Chapter.
Lucien Newberger, rest his soul, had rented the Banana Handlers Union Hall but no one showed up to let us in. Lucien, being a practical soul just led us down Iberville Street to the Acme Bar and he being one of the faithful we were given the run of the house. Amid the corned beef po-boys and Dixie beer was formed the New Orleans chapter and here for the first time was the opportunity for tuners to get together frequently to discuss common problems and goals.
It was here that I could see that to get out from between the septic tank digger and the septic tank cleaner one had to qualify himself and here through the combined efforts of my fellow PTG members I could do just that. In a sense PTG offered me the freedom and the means to go as far as I chose to go. During those days I thought nothing of working a full day, driving four hours to New Orleans for a chapter meeting, driving home to work a full day in Alexandria the next day. The knowledge was there like berries growing on a vine. All we had to do was pick and apply. Those associations helped me qualify myself technically but more than that they helped me to realize that my work in my community was just as important as the mayor or chamber of commerce president. My contribution was just as great.
I wouldn't say I had arrived by any measure but I would say that this wonderful organization we call PTG has helped me to find my way out of the jungle of insecurity and loneliness in my work because I know that every day I was out there bending pins I could name hundreds of people who did the same thing. They were facing the same problems and the same frustrations and at the same time solving those problems with the knowledge they learned through PTG and yes, making a valuable contribution to the community in which they lived.
I'm not near ready to "fold my tent and steal away" but my questions have been answered and I'll share those answers in case you are interested.
Who are we? We are one of the last living segments of free enterprise left in this country, a noble breed of independent self-employed business people. We have no union to defend us or bargain for us. We set our own wages according to the value of our skills. Above all we are free, we come and we go as we choose and we serve only those whom we choose to serve.
Where do we fit in the scheme of things? Thanks to this great democratic society in which we live and those PTG members who paved the way for us long ago we fit any damn place we choose to fit. We are just as welcome at the White house as we are at the wood cutter's cabin.
What is our contribution to society? We restore peace and harmony. Without us the musical world could not function. We are a vital cog in the machinery of the musical world.
What does society expect of us? Society has the right to expect that we conduct ourselves as ethical business people, that we give value for our efforts.
So there you have it. To those of you who are members I say hold your heads high and be proud of yourselves and your profession.I'm here to say that without PTG to help me I might have ended up being the one digging those holes or cleaning those septic tanks. It is PTG and its members who have lifted us all from the level of tradesman to a respected profession.
Since that day March 9th 1953, I've never looked back, I've never doubted that I was in the best profession with the best people in the world and I can never thank you who have shared your skills with me enough. Thank you and God bless you.
Kelly Ward, RPT
© Ward and Probst, Inc-1998-2014